Our Mission
Practice With Purpose; locally and globally.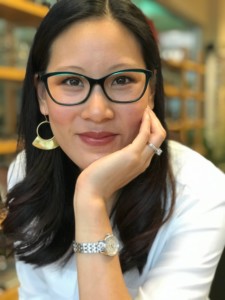 Portland Optometrist Annie Bacon grew up in Beaverton, Ore., graduated from the University of Oregon with a Bachelor's of Science, and earned her Doctorate of Optometry from the New England College of Optometry in Boston, MA. Upon graduation, she was recognized and awarded the Practice Management Award of Excellence by Marchon. After being wooed into returning to Portland, Dr. Annie married her college sweetheart at the Lan Su Chinese Garden in Portland, Ore. Dr. Annie's personalized approach allows her to develop long term relationships with her patients and she is grateful for the opportunity to provide Optometry services to her friends and neighbors of the Portland community.
Dr. Annie Bacon is passionately active and cares deeply for her community. Most notably, she has worked with the Junior League of Portland's Stop Human Trafficking Committee where she helped shine a spotlight on a terrible epidemic. She has been active in her sorority's alumni association, Professional Eye Care Associates of America, the American Diabetes Association and various other professional organizations. As a Court Appointed Special Advocate (CASA) for the Department of Health and Human Services, Dr. Annie has advocated on behalf of Portland children. She is committed to fighting the inequities of children. Dr. Annie is also a founding member of the Oregon Women's Foundation.  This commitment to her community is a reflection of the passion Dr. Annie brings to her patient care.

Angela
Optometric Technician
Angela joined Eye Department as the Patient Care Coordinator after several years working in franchised optical shops and is now Dr. Annie's Optometric Technician. Angela has developed excellent eye care knowledge and has become a great asset for Eye Department patients. Angela guides and educates patients through the pre-examination diagnostic testing processes. She is very thorough in her communication and willing to take the time to ensure patients understand their eye care needs and options. Angela is very stylish by nature and has become a fan of independent eyewear designers. In her profile photo, Angela is wearing frames Made in America by Kala Eyewear. 
Monique
ABO Certified Optician
Monique joined Eye Department after working for several years at another well-established practice. Monique is an ABO accredited Optician with a tremendous eyewear collection. She has a passion for finding patients their ideal eyewear. Monique enjoys teaching the latest and greatest in vision technology. She has an affinity for eyewear, both the technical and the aesthetic.  She enjoys the opportunity to help patients improve their vision and ultimately, their quality of life. We greatly appreciate her team focused attitude as well as her willingness to listen to Journey ballads on repeat.  When she is not fitting frames or measuring pantoscopic tilt, Monique can be found exploring the Pacific Northwest. In this profile photo, Monique is wearing French designed eyeglasses by Woow Eyewear. 
Crislin
Insurance Billing Specialist
Crislin joing Eye Department in 2018 as the Insurance Billing Specialist. In this role, Crislin works to ensure insurance accounts remain balance, on time and within contracted policies. Crislin has jumped into the insurance billing world with both feet and we are excited for her growth.Crislin works with Dr. Annie and our team of Opticians to reconcile accounts and process claims. She has been a great addition to the the Eye Department team. 
Amanda –
Optician ABO/NCLE Certified
The Pacific Northwest has become a mecca for great people and we're excited to add another fearless outdoor enthusiast to our ranks.  Amanda joined Eye Department with both ABO and NCLE certifications. As a dual certified Optician, Amanda has a tremendous amount of knowledge and experience we are excited to share. Amanda enjoys working with patients selecting eyewear unique to them. When Amanda isn't optimizing vision at Eye Department, you might find her snowboarding or exploring the PNW.
Ari
Optician ABO/NCLE
Ari brought their passion for eye care and eyewear to Eye Department in the spring of 2019. Ari is an ABO and NCLE Certified Optician with almost a decade of experience in the optical industry.  Ari loves everything about optics and enjoys keeping up with the latest developments and technologies that the industry has to offer. They enjoy bringing this optical knowledge back to the office, where they utilize this information by educating patients about the products and technologies that will enhance and improve visual comfort. Ari has quickly become a great teammate and another great addition to team Eye Department.
Career Opportunity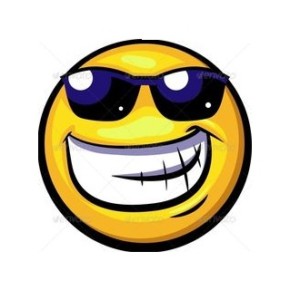 Are you an experienced Eye Care Professional? Are you an amazing individual and an even better teammate? Are you a problem solver? Eye Department eye care & eyewear is looking for high character individuals to add to our team.  Please take some time to review our website, social media accounts and online reviews to better acquaint yourself with our practice. Our mission; To Practice with Purpose; Locally & Globally is not just a marketing phrase created for feelgoodery. Practicing with Purposes is the foundation for everything we do at Eye Department. If you feel confident in your professionalism and think we may be a good fit, we are interested in meeting you. Please feel free to send us your resume, tell us about yourself and let us know how you can help us help our patients. Send us an email: team at eyedepartment.com.