What to Bring With You To Your Annual Eye Exam
When you arrive at Eye Department for your annual eye exam, be prepared to provide Dr. Annie Bacon with details of your overall health.  During your demographics and health intake forms, you will be asked to provide details regarding your general health and well being, any medications you are currently taking or recent surgeries you may have had. When heading out to your annual eye exam, please be prepared to bring your:
Drivers License with Current Address
Medical Insurance Card
Vision Insurance Card or unique ID
Medical problems
Surgical procedures
Allergies
Current Medication List
If you have been previously treated with glasses or contact lenses, bring them to the examination. Also, bring the names and addresses of all physicians who may be treating you; that way, the optometrist can quickly share any important findings with your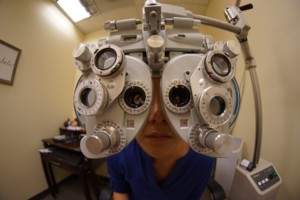 other doctors.