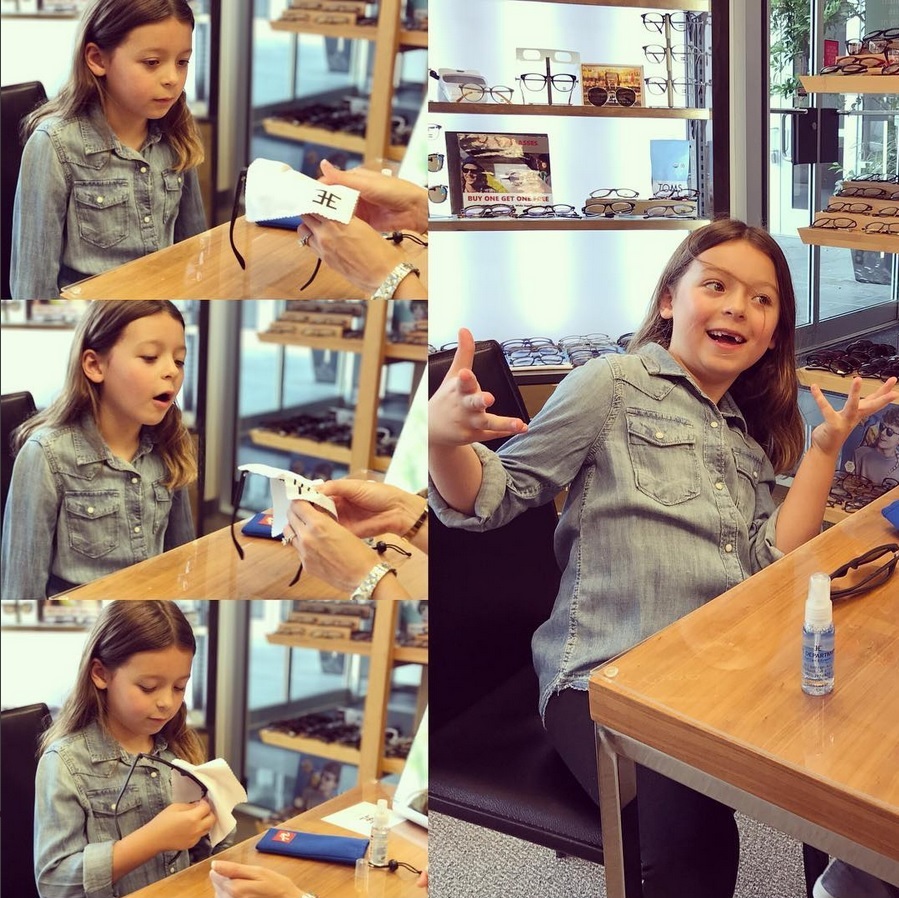 Care and Cleaning Instructions
1) Wash your hands thoroughly with lotion free soap before touching your lenses. Transferring dirt, oils or lotion may smudge, scratch or smear eyeglass #lenses –
2) Clean your eyeglasses #daily when #EyeDepartment lens cleaning solution. This cleaning solution is alcohol free and approved for treating lenses with #antireflective #transitions #mirror and #polarized #sunglasses coatings.
3) Place the #EyeDept cleaning cloth between your thumb and index finger. Spray the front and backside of each lens. Pinch the lens with the cleaning cloth and us a circular motion that clean your lenses. 4) Wipe dry and repeat as necessary — #voilá .
Tips To Keep Your #Eyeglasses In Great Condition:
1) If they aren't on your face, they must be in your case.
2) your tie, T-shirt or sock are not cleaning cloths.
3) Keep Your #glasses away from rough chemicals like hairspray, alcohol, bleach, cologne, ammonia and other #household cleaning solutions.
4) Always protect the lenses.
5) Don't leave your glasses in your car as extreme heat or cold may damage coatings.
6) Always keep a backup pair of glasses available.